Florida automobile insurance laws require all auto insurance policies to carry a minimum of $10,000 USD of personal injury protection (PIP) coverage (sometimes referred to as "no-fault insurance"). PIP benefits are issued to all persons involved in auto accidents regardless of fault.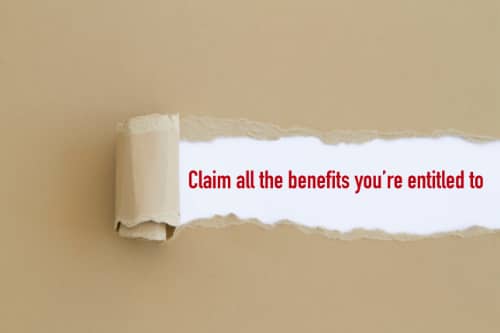 Though PIP is required on all FL automobile insurance policies and thus widespread by nature, many myths still revolve around its functioning and inner workings. If you have been involved in an accident, chances are PIP coverage will apply toward your medical care. Why navigate your PIP benefits blindly when you have us at your disposal?
Here we try to bust 5 common myths about personal injury protection. Keeping reading to learn the truth.
MYTH #1: PIP Benefits Do Not Have a Time Limit
If you have been injured in an automobile accident, it is critical you seek treatment right away. Not only will this help heal your injuries, but did you know it will also preserve your PIP benefits?
Most people are not aware that if you do not seek treatment within 14 days of the accident, you can lose PIP benefits eligibility altogether. The aim of the PIP coverage is to make medical treatment readily and easily available to the injured party. With no-fault insurance, an injured victim can seek immediate medical attention, regardless of their financial condition or specific situation.
However, in case you fail to seek treatment within the 2-week window you will lose the ability to claim PIP benfits.
MYTH #2: You Automatically Get $10,000 If You're Involved in an Accident
This is certainly not true. PIP benefits are not paid to you, instead they are paid directly to your medical providers. In some cases you can claim lost wages from PIP in which case you can receive some money directly, but typically it is in your best interest to use PIP for medical treatment.
MYTH #3: PIP Will Fully Cover Your Medical Expenses
This doesn't happen actually. All automobile drivers carry at least $10,000 of PIP coverage that gets divided to cover your accident-related losses. PIP benefits cover the following:
80% of your justified and essential medical expenses
80% of out-of-pocket prescription bills, rehabilitation services, and dental treatment cost
Travel expenses to and from a hospital or doctor's clinic
$5,000 as death benefits
60% of lost income
MYTH #4: Your PIP Will Cover Other Driver's Vehicle Damage
PIP benefits are limited to the victim's actual injuries and the associated losses—they do not cover property damage. Personal injury protection coverage will never replace PD coverage and so will not cover the repair cost of other automobiles. Neither will it cover the repair cost of your own vehicle. It is to be noted that PIP benefits essentially cover medical expenses and any lost income due to the accident you were involved in.
MYTH #5: Claiming Your PIP Will Increase Your Insurance Rates
This is untrue. No-fault coverage is mandatory and for a good reason — to safeguard drivers in Florida and to restrict the number of accident injury cases filed each year. As an automobile driver in Florida, you have the legal right to claim this coverage following an accident and your insurance carrier is not allowed to penalize you.
As a matter of fact, per Florida law, it is illegal for insurers to increase rates or cancel a policy in the case of a no-fault claim, meaning an incident where the insured was not at-fault for the accident.
In case you or your loved one has recently been involved in an automobile accident, consult with an experienced accident attorney in Clermont who is skilled in handling personal injury claims and can successfully guide you through your PIP coverage and benefits.