Florida Workers' Compensation
Worker's compensation in FL is governed by the Workers' Compensation Law found in Sections 440.01–440.60 of the Florida Statutes. It specifically applies in situations where an employee is injured on the job. Though it was originally designed to "assure the quick and efficient delivery of disability and medical benefits to an injured worker and to facilitate the worker's return to gainful reemployment at a reasonable cost to the employer," §440.015, Fla. Stat. (2019), this is not always the case. Though injured employees have certain advantages under this system since their injuries are typically covered without regard to fault, they face certain disadvantages too. Namely, under these laws employees are generally prevented from suing their employers and thus their only available remedies are those specifically allowed by FL's Workers' Compensation laws.
Continue reading below to learn more about how workman's comp works in Florida, what it covers, and what it all means for you.
When does Workers' Comp. Apply?
The subject injury must occur in the scope and course of employment. In 1989, in Byrd v. Richardson-Greenshields Secur., Inc., 552 So. 2d 1099 (Fla. 1989), the Supreme Court of Florida defined a two-part test to determine the compensability of an injury under FL's Worker's Comp laws:
The injury must have been caused by a risk inherent in the nature of the employee's work; and
The injury must have substantially originated from the "time and space" of work.
If your injury does not meet the threshold requirements above, you may be barred from remedies under Workers' Compensation.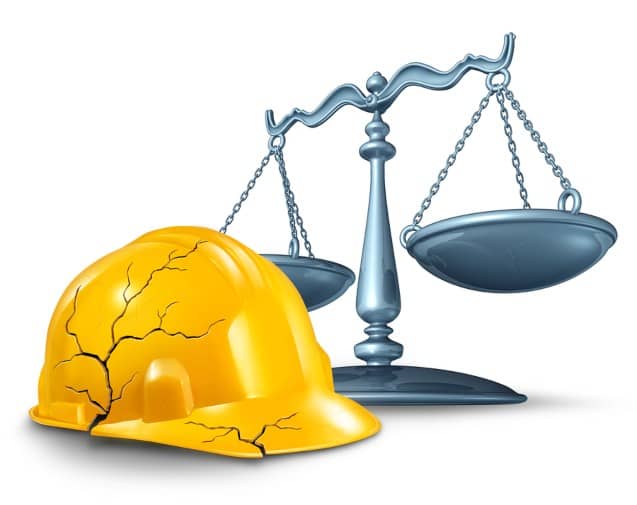 What Types of Injuries Are Covered?
Similar to insurance policies in auto accidents, workers' compensation insurance will pay medical bills, lost wages, prescription medications and refills, wage loss, and certain job replacement benefits. However, a key difference is that in workman's comp cases employees are typically barred from recovering damages for pain and suffering. (To learn more about special damages and general damages, also referred to as economic damages and non-economic damages, respectively, see our other article, "General Damages vs Special Damages.") The underlying case value, therefore, is not determined by the impact the injury had to your life overall or in general. Instead, because the FL Workers' Compensation statute applies, the case value is uniquely determined by the type of disability the subject injury caused.
Benefits Depend on Disability
Under Florida Worker's Compensation, injured employees are entitled to benefits above and beyond their medical bills only if they have suffered a work related disability as a result of the subject accident. Thus, the extent of your benefits depend on whether the injury ultimately created no disability, a partial disability, or a total disability; and then, whether such disability was temporary or permanent in duration.
For example, an injury that allows you to return to work the next day may cover medical bills but not income replacement benefits. If, however, your injury prevents you from performing your normal job function, workers' compensation would cover income replacement benefits. In some cases you may also be entitled to assistance in finding a different career if your injuries prevent you from working in the same field. Finally, in the most serious cases where you are totally disabled and cannot work, you may be entitled to income benefits for the rest of your life.
Thus, the benefits ultimately depend on your wage-earning abilities, not on your lost wages. You must show that your injuries specifically hindered your ability to perform your job, and that is why you suffered lost wages. Accordingly, any benefits to which you may be entitled that deal with your current and future lost wages also hinge on your ability to prove that you are unable to perform your duties on the job. If you do not handle this argument correctly, you may not receive the full compensation your are owed even though your disability prevents you from working.
Consult a Workers Compensation Attorney
Here at MANGAL, PLLC, we provide experienced and efficient guidance for next steps on all Florida workers compensation claims, including any in the Greater Orlando Area. Consult our attorney today to learn more about benefits to which you may be entitled for your workplace related injury. Call us for a free consultation and speak directly with an attorney at (352) 995-9945.