You were involved in some kind of accident and are now entitled to "damages." How do you calculate damages? What makes up those damages? Medical bills? What about pain and suffering? What does pain and suffering even mean? This article surveys the topic of personal injury damages and its related components to help provide you with a basic understanding of what you might be entitled to in the case of an accident.
Calculating Damages is Not the Same as Collecting Damages
Before going any further I think it helpful to draw a distinction in the subject matter of damages. There is one question as to the composition of damages, and there is another question as to collection of damages. The first question asks what elements of your now-changed life can be quantified and claimed as damages in your personal injury case. The second question takes the total of these personal injury damages and then asks if and from where you can collect this amount. This article focuses on the first question, i.e. the question of how your damages are calculated in a personal injury case. Therefore we will explore the matter of assessing the world around you after you've been in an accident, and figuring out for what things you may be compensated. The matter of how to actually collect your damages in a personal injury case will be discussed in a separate article.
Personal Injury Damages = Special Damages + General Damages
Sections 768.71 through 768.81, Florida Statutes govern the concept of "damages" as they apply in cases of general negligence. In the case of an auto accident, for example, where you have been injured to no fault of your own, you have been damaged due to someone else's negligence. As such you are owed these damages, and, barring unusual circumstances, Sections 768.71 through 768.81, Fla. Stat. would establish how these damages are to be comprised and calculated in your case.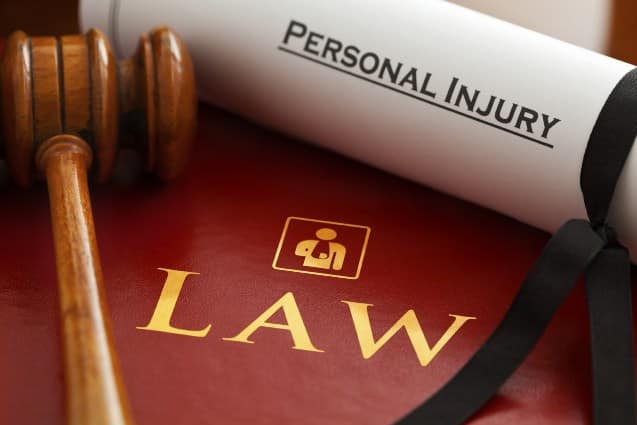 Florida law breaks down damages into three categories:
Special Damages (aka, Economic Damages);
General Damages (aka, Non Economic Damages); and
Punitive Damages.
Punitive damages are typically not available in personal injury cases unless you can show intentional misconduct or gross negligence. For the purposes of this article, we will assume punitive damages are not part of the picture.
Special Damages Definition
Special damages, also known as economic damages, are defined under Florida Statutes, 768.81, Fla. Stat., as the following:
Lost support and services;
Replacement value of lost personal property;
Costs of construction repairs, including labor, overhead, and profit; and
Any other economic loss that would not have occurred but for the injury giving rise to the cause of action.
Thus, special damages are those damages which are generally calculable. Whether it is lost income, past or future; or any kind of medical expense, past, present or future—it will be considered as part of your special damages.
Examples of Special Damages:
Past and Future Lost Income
Perhaps you are now unable to work because of your injury. Maybe the injury is also going to have long-term implications on your ability to work and/or perform at work. These sorts of damages need to be tracked and calculated so they can be included as a part of your claim.
Medical Bills
The subject of medical bills is typically of most interest and greatest importance to personal injury clients and their cases. Accidents can have severe consequences on people's lives, both immediate and long-term. In an injury situation, the cost of necessary medical care can generate jaw-dropping bills. Whether it is the cost of immediately necessary ambulance and hospital care, the subsequent highly recommended specialist care, or the financial burden of much needed long-term medical care, it is a part of and must be added to the special damages component of your claim.
Property Damage Beyond the Vehicle
In the case of an auto accident, the first type of property damage that comes to mind is damage to the involved vehicle. However, in such cases there can be far more than just damaged vehicles. In most cases vehicles have property inside of them too. To the extent there is any cost involved in repairing or replacing your vehicle or any of its contents, all of it is to be included in the special damages component of your claim.
Transportation Expenses
If you need transportation to medical providers for care related to the accident, in many cases you can include those bills as a part of your special damages. You should not have to pay for such costs. If you require a rental car, need an Uber to get to and from a specialist, or other transportation expenses related to the accident, your lawyer can include all of those costs as a part of your special damages.
General Damages Definition
General damages, also known as non-economic damages, are a more difficult category to define. A good definition can be found in the Florida Standard Jury Instructions, Fla. Std. Jury Instr. (Civ.) 501.2(a), which defines general damages, whether experienced in the past or to be experienced in the future, as any resulting:
Disability or physical impairment;
Disfigurement;
Mental anguish;
Inconvenience; or
It then follows this list by explicitly stating that "there is no exact standard for measuring such damage. The amount should be fair and just in the light of the evidence."
General damages, therefore, can be thought of as those that do not have a direct price tag associated with them. This category is meant to evaluate the dollar amount equivalent of inconveniences you have gone through for an accident, or in some cases, true pain and suffering. Perhaps your one true joy in life was to play golf but now you can no longer play due to an injury. General damages is meant to quantify that and include it as a component of your overall damages in a personal injury case.
Examples of General Damages:
Pain and Suffering
Pain and suffering is broadly defined and can include many different kinds of pains and/or sufferings. If your life has become unbearably difficult, frustrating, painful, or aggravating as a result of an accident, you may very well be entitled to pain and suffering damages. This category of damages is one especially that is worth discussing with an experienced attorney.
Loss of Capacity for the Enjoyment of Life
Like pain and suffering, the loss of capacity for the enjoyment of your life is also broadly defined as a concept. If an accident has in any way limited your ability to fully enjoy your life as much as you used to before the incident, you may be able to include that pain and loss as a quantifiable component of your general damages.
Good Case Value is a Function of Good Lawyering
As a recap of the above, economic damages are those with a clear dollar value associated with them, e.g., medical expenses, lost wages, etc.; and general damages are those that are less easily defined, are more subjective, and require empathy and familiarity with the facts of the case to quantify.
Both categories of damages must be thoroughly explored, kept track of, and calculated. Both categories of damages can add significant case value to your personal injury claim. As you can probably see from the above, however, both categories are difficult in nature to fully track without time-intensive and work-intensive resources. This is why it is important to have experienced and skilled counsel.
Here at MANGAL, PLLC, we use state of the art technologies and software to meticulously track, classify, and categorize all possible sources of damages for each of our clients. No stone is left unturned. We also acknowledge and appreciate the sensitive nature of general damages. Attorney Avnish Mangal personally meets with each of his clients from the start of the case up until the very end to ensure he maintains an intimate understanding of all his clients' needs, costs, and sufferings.
If you have been injured in an accident to no fault of your own, whether through an automobile accident, or in any other way, please do not hesitate: Contact MANGAL, PLLC today for a free consultation. We are available 24/7 and our office is conveniently located at Millenia in Orlando, Florida. Call us now!